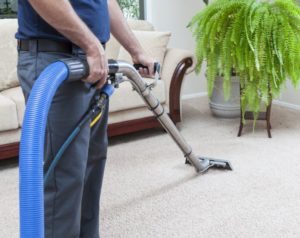 Trends in modern home furnishings are going toward hard surface floors. While there are advantages to hard surface floors in certain applications, carpet is still king in both residential and commercial settings, providing benefits that can't be touched by hard surface floors.
Some years ago, Doyle Bloss, an industry expert, published a list of reasons why carpet can benefit a facility, whether residential or commercial. He updated and expanded his list more recently.
Below are Bloss' 10 benefits of carpeting for home or business:
Appearance: Carpeting adds to the décor by using color, patterns, and pile heights. The carpeting can create the image you want in your home or business.
Style: With the hundreds of patterns, cuts, and colors, there are literally thousands of possibilities to "fulfill" the style statement.
Insulation: Carpet can help save energy as it is an important contributor to the insulation of the indoor environment. Carpet insulates floors as it provides a psychological feeling of warmth.
Feel: Try curling up in front of the fireplace on a hard surface floor. Carpet feels good, soft, and easier on the feet. It also gives a "softer" feel to the home.
Acoustics: Several studies find that carpets absorb sound and carpets with padding further enhance this ability.
Safety: Invariably, slip-and-fall accidents occur on hard surface floors, not carpeted floors.
Cost savings: According to the IICRC, carpet usually costs less over time than hard surface flooring to purchase, clean, and maintain.
Health: Carpet traps allergens, dust, and other contaminants, holding them until they can be properly removed.
Easier to maintain: Carpeting is less labor intensive to clean and maintain than hard surface flooring and, because of this and as mentioned, can cost less to maintain, as well.
Sustainable: New technologies have been introduced allowing old carpet to be recycled into new carpet or other products; according to one manufacturer's study, of 121 million pounds of worn carpet collected, 85 percent was recycled into new carpet, eliminating the need for acquiring raw materials.
Contact us today to find out what we can do to refresh the appearance and life of your carpet, tile, or upholstery! Clean Pro – service you can trust, since 1987!