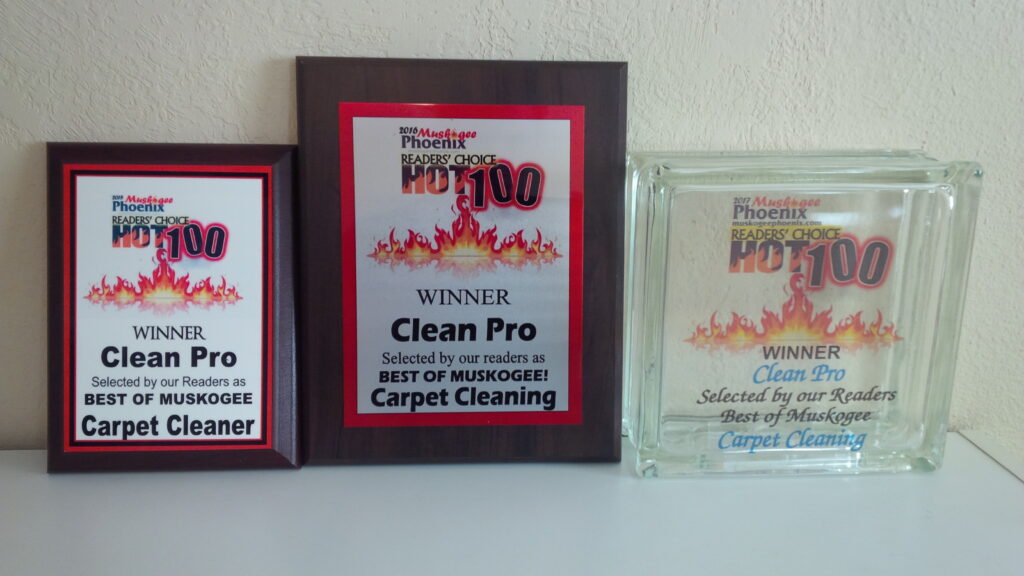 It's the time of year when the Muskogee Daily Phoenix issues their 'Best of Muskogee Reader's Choice' award nominations, and we've already heard from customers who are nominating CLEAN PRO for 'Best Carpet Cleaner', an award we won in 2015, 2016, and 2017!
We would love to have your support again this year, so here's how you can join in on the action.
Visit MuskogeePhoenix.com/nominate to submit your nominations for a host of categories. In order to participate, you have to create an account for verification purposes and to avoid spamming and fraudulent voting. Each participant is entered into a drawing by the Muskogee Phoenix for a $100 gift card!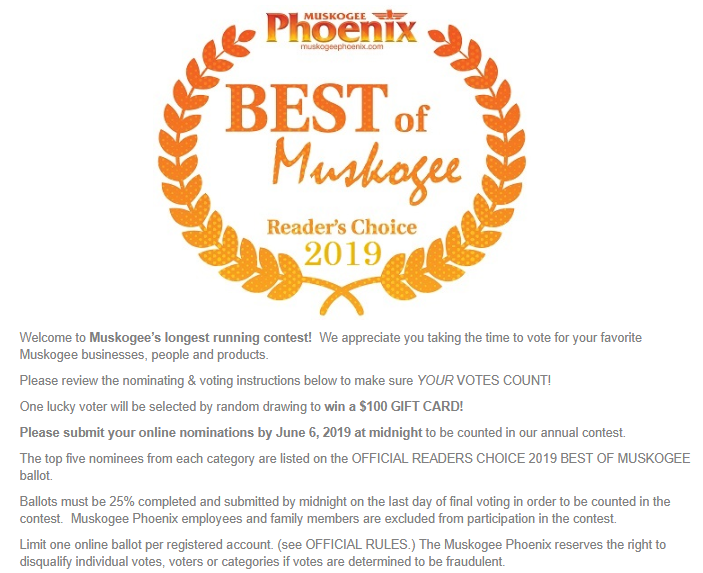 The deadline for online nominations is June 6, 2019 at midnight. The top five nominees from each category are listed on the OFFICIAL READERS CHOICE 2019 BEST OF MUSKOGEE ballot. Ballots must be 25% completed and submitted by midnight on the last day of final voting in order to be counted in the contest. Limit one online ballot per registered account. 
Once you have created an account and logged in, you can begin to enter your nominations for a wide array of categories. 'Best Carpet Cleaner' is about halfway down the page, and that's where you would enter Clean Pro to nominate our family company.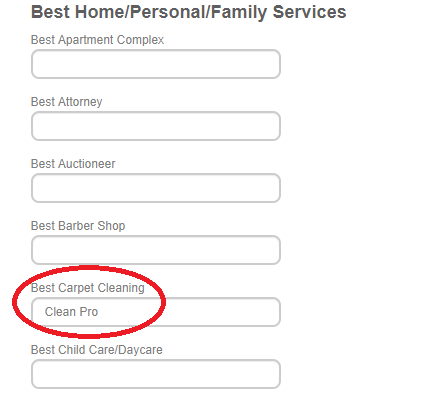 We would appreciate your consideration for 'Best Carpet Cleaner'! The Clean Pro family has been providing the Muskogee area with quality service at a fair price since 1987. From carpet and tile cleaning to water damage restoration, we are here to serve you! Visit MuskogeePhoenix.com/nominate/ to submit your nominations!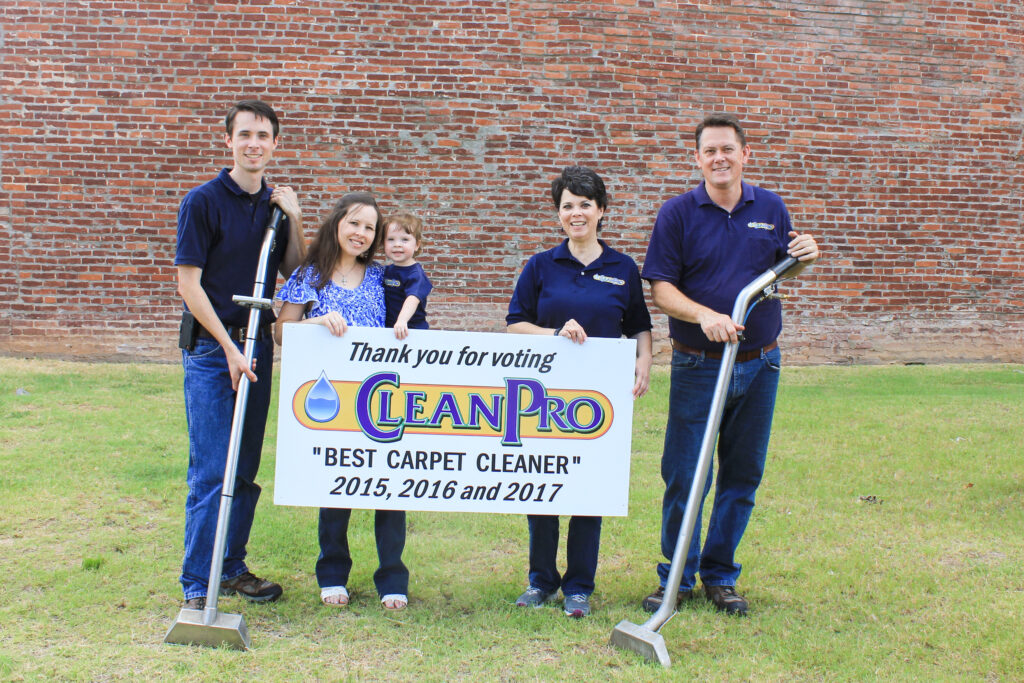 You can contact us anytime by calling 918-686-0222, sending an email to info@CleanProMuskogee.com, or messaging us on our Facebook page. We look forward to working for you!